Dr. Simona Ghetti Ph.D
Lab Director and Principal Investigator
Ph.D., University of California, Davis
Email: sghetti@ucdavis.edu 

Dr. Diana Selmeczy Ph.D
Post-Doctoral Researcher
Ph.D., Washington University in St. Louis
Email: dselmecz@ucdavis.edu
Diana's research examines how various factors influence memory decisions in both adults and children. Her research focuses on understanding how individuals self-reflect about their memory experiences (i.e., metacognition) and how environmental information influences memory judgments

Elliott Johnson
Graduate Student
BA Psychology, Carleton College, 2013
Email: elljohnson@ucdavis.edu
Elliott is interested in connecting neurological development to the emergence of learning, memory, and executive function capabilities in early childhood.


Sarah Leckey
Graduate Student
B.S. in Neurobiology, Physiology, and Behavior; B.A. in Psychology, University of California, Davis, 2015
Email: ssdunham@ucdavis.edu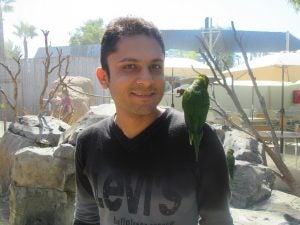 Alireza Kazemi 
Graduate Student
B.Sc. in Electronic Engineering, Shahid Beheshti University; 2011, M.Sc. in Biomedical Engineering, University of Tehran, 2014
Email: kazemi@ucdavis.edu
With a background in electronic engineering, Alireza is passionate about applying his knowledge to the study of cognitive development from a modeling perspective. He plans to study concepts related to memory, decision making, and creativity. His interests include machine learning, image and signal processing, intelligence, decision making, and computational modeling.
Lindsey Mooney
Graduate Student
B.S. in Psychology, Xavier University, 2015
Email: lnmooney@ucdavis.edu
Lindsey is interested in memory development across both typical and atypical populations. She plans to use both behavioral and neuroimaging techniques to draw explicit comparisons.
Ethan Fox
Junior Specialist
B.S. in Neurobiology, Physiology, and Behavior, B.A. in Psychology, University of California, Davis 2017
Email: egfox@ucdavis.edu