Interested in joining the MaD Lab?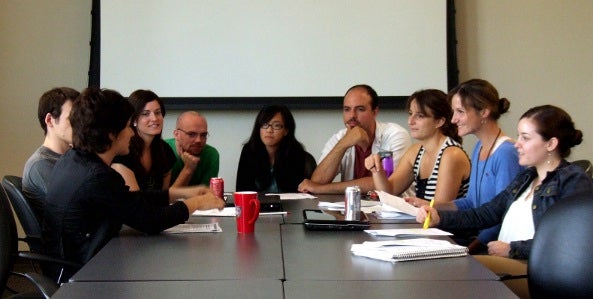 Graduate Students:
If you are interested in joining our lab while pursuing a PhD in Developmental and Cognitive Psychology, please contact Simona Ghetti.
Links to information about our graduate program:
— Graduate School Handbook
— Graduate Forms 
Undergraduate Students:
Our lab is always looking for undergraduate students interested in gaining research experience! Research Assistants are trained to work hand in hand with graduate students to conduct developmental research. Undergraduates who are interested in pursuing a graduate degree in Psychology are encouraged to apply.
Undergraduate research assistants earn Psychology 199 course credits. Successful applicants are required to commit a minimum of 3 units of credits per quarter (~ 9 hr/week) for at least three quarters. 
Links to information about our undergraduate program:
— Earning Psychology 199 credit
— Application for Research Assistantship (log into your UC Davis email account to complete this form)
For further information please contact us at:
— Lab Email: ucd.madlab.ra@gmail.com
— Lab Phone: (530) 754-4575