Welcome to the lab!
Session Information
If you are interested in participating, please contact us at 530-754-4575 or ucd.memorydevelopmentlab@gmail.com!
All in-lab sessions will take place at the Memory and Development Lab in Davis, California.
Here is how a session will run at our lab:
Arrival: Upon your arrival, one of our friendly lab members will invite you to have a seat and introduce you to our facility here at the Center for Mind and Brain.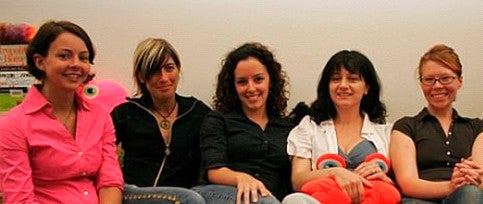 Games and Paperwork: While parents go over paperwork, a research assistant interacts with the children through a game of their choice. Research assistants take this time to interact with the children so that they are comfortable during the study session.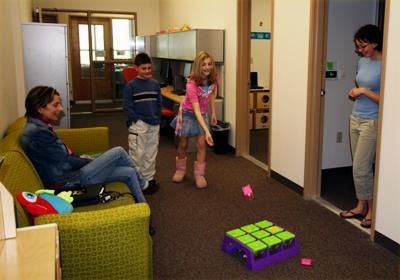 Study Session: After our first game, children are invited into either the Shrek room or the Monsters Inc. room. Their participation typically involves interaction with a computer and our friendly lab members. Children participate at their own pace and are encouraged to take breaks when needed. Our sessions are fun and flexible.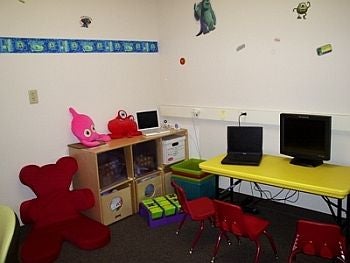 After the Study Session: All done! After the completion of each session, children are rewarded for their participation. Rewards include fun prizes (books, small toys, or stickers,) gift cards (Amazon or Target,) or monetary compensation.